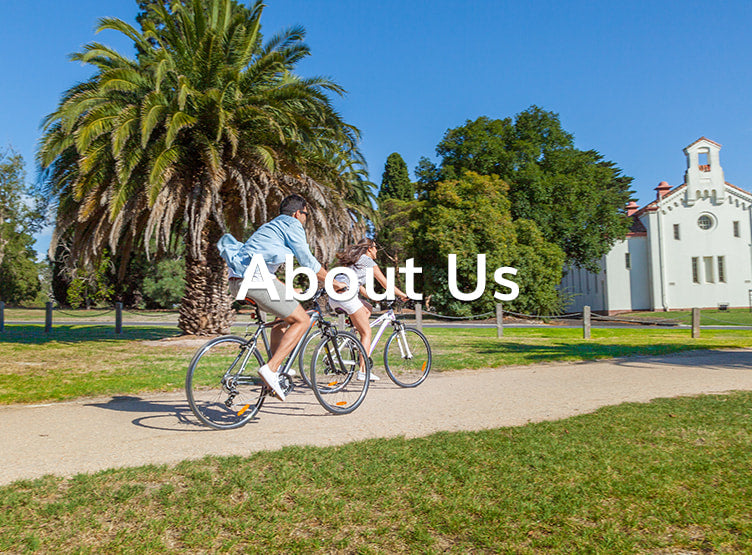 We believe that everyone can own a better bike.
We make it happen by designing and producing the highest quality bikes, and have them accessible to everyone.
From it's beginning in 1995, XDS has quickly grown into the largest maker of top flight carbon machines in the world. XDS' world class premium frames have been used by many elite national brands, and now XDS is proud to bring this legacy directly to you.
Making it's mark into the Australian market in 2010, XDS has always been the key catalyst for change. We were first to engineer a modern Retro/Vintage commuter bike for the Australian market. We revolutionised braking technology by partnering up with SureStop smarter braking system. We stepped it up a notch and developed one of the lightest Aluminium Alloy Frames, the Ultra-Light X6. Teaming up with Bafang electric motors, we've raised the popularity and affordability of the Mid-Drive Electric bike. Our passion for a greener environment at the 2018 National Sustainable Living Festival. You'll find that our passion for quality and reliability will always show up in every curve and component of an XDS product.
To us, it's more than just simply making and selling bikes. It's about always building the better bike for our customers. It's about redefining what a good quality bike is, at the right cost. It's about making sure that every bike meets our extremely strict standards. It's about making sure that cycling is always affordable, enjoyable and approachable to everyone. That's what XDS is about.
Our passion for cycling never stops.
In 2012, we've spent a whole year investing in and completing an international cycling training base located in Shenzhen, China. Covering over 120,000 sqm, this landmark combines natural landscape, cultural landscape, an UCI International Standard Mountain Bike course and an athletics stadium all in one. Not only is the base great for competition, teaching, training and leisure activities, this is our testing center for all of our newly designed and upcoming bicycles.
Our UCI International Standard Mountain Bike Course has been used to host international mountain bike championships, the BMX super cross world cup, four cross racing (4X), dirt jumping, downhill and other professional cycling events.
We're proud of how far we've become, and the history of the bicycle itself. In order to promote cycling cultural heritage, XDS became the world's first enterprise to have self-built a cultural museum. Our museum is large scale, includes a cultural history section, a modern technology section, a future prospects exhibition and other exhibitions.