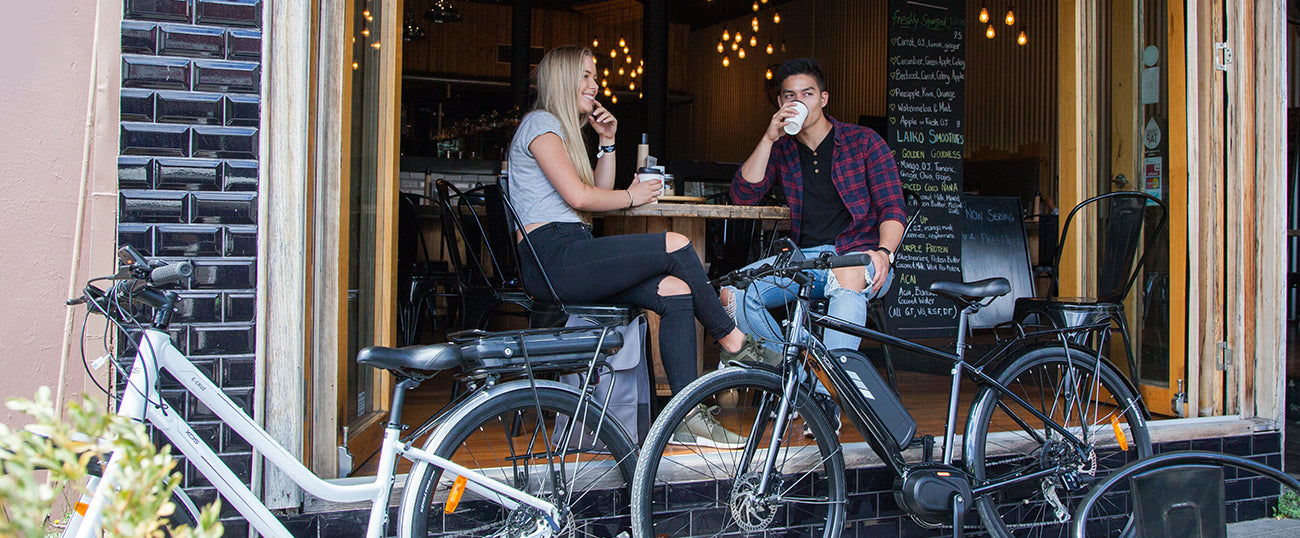 John Davidson from AFR sets his sights on the renown E-Cruz Electric Bike. We always love to hear what our XDS riders have to say about our products. Our bikes are built on feedback, notably demonstrated on key changes we've made on already best-sellers such as GearSensor equipped on Bafang Mid-Drive Motored e-Bikes, and the new 3-Speed Internal Hub gearing on the E-Scape Electric Trike.  
This month, we were stoked to see John Davidson's (Australian Financial Review) review as he dives down and reviews in detail the E-Cruz Mens' Electric bike.
John loves the power and torque offered by the Bafang Mid-Drive system, delivering a smooth and powerful punch of power assistance.
"The Bafang delivers a tonne of torque to get you up hills, more than we expected given the bike's price."
"It's worth noting that the Bafang motor cuts out quite smoothly at that speed (25km/h speed limit), unlike other systems which can cut out suddenly and in a most disconcerting fashion the moment you hit the speed limit."
For those who missed this piece, head over to
https://www.afr.com/lifestyle/health/fitness/xds-ecruz-electric-bicycle-review-this-year-turn-over-a-new-motor-20181217-h196t8